Your Dog Trainer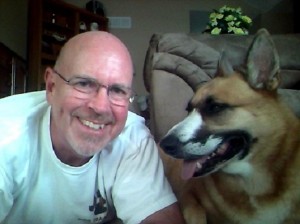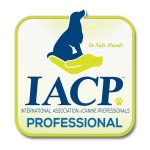 My name is Greg Lyon, IACP Member.  I'm a dog obedience trainer serving Lawrence, Topeka and surrounding areas in Kansas.  Several of the pictures you'll see on this site will probably be of my dog and working partner "Lahna".  She is a shepherd mix that I adopted when she was 4 months old.  We started Lahna's training when she was 10 months old in 2007.  I've owned and trained dogs for several years, and made the decision in 2009 to follow this passion full time.  I worked for over 30 years in the kitchen cabinet industry and now spend my days playing with dogs!  Life is Good!  WOOF!!
While it is important to have your dog reliably trained at home, it is vital that your dog is obedient and under control while in public, at all times!
I offer private family pet obedience lessons in your home for you and your dog.
Obedience training for any breed, size, age, or personality!  Unleash the Potential in Your Dog!
And remember…"A well-trained dog will make no attempt to share your lunch.  He will just make you feel so guilty that you cannot enjoy it." – Helen Thomson
Call or email me to schedule your free home demonstration and consultation.
785-764-2220