Rover too Rowdy?
Is Rover too Rowdy?   Fido Needs Finesse?
Mutts and Manners Dog Training is the Answer!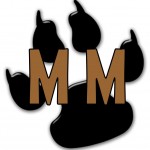 Mutts and Manners offers a Free demonstration and consultation, in your home, that is designed to give you as much information as possible, and all it costs is a little of your time! During this initial visit, I meet with you and your dog, talk about your current state of training, discuss  your training goals, and get to know a little about you and your dog's personality.  I will discuss my training options with you, in detail, and of course, answer any questions you may have.  Time permitting, I also like to work a little with your dog so you have an understanding of what to expect when working with Mutts and Manners, and it provides me with information on how to provide the best options for a training program.
Mutts and Manners specializes in low-level remote collar training, and a balanced obedience program.  Along with the modern remote collar, I also use food, toys, tugs, balls, prong collars, slip leads, long lines and standard leashes.  Depends on the situation and the dog's personality. I let the dog tell me what works!  
Rather than yelling and yanking on your dogs' leash and collar, the remote collar enables you to communicate with your dog to gently remind them to stay focused on you and to follow your commands, even at a distance, and even off-leash! The remote collar is used as a way to relay information, merely a neutral communication device.  
I use food, toys and praise to engage the dog, shape behaviors, teach commands, gain focus, and create a "payday" reward for the dogs. The remote training collar is then "layered in" to the shaped behaviors, much the same way that the leash is used to prompt and help guide the dog to the proper response to a command cue.
Positive reinforcement only methods work well for competition dogs that are trained to certain routines performed in a controlled environment, but in the "real world", most dogs, given the choice between a food reward and chasing down a squirrel, will choose the squirrel! Unfortunately, the real world is not "sterile", and we can't control the things that will happen "out there", but through consistency, repetition and communication, we can help make our dogs' lives enjoyable and safe!
STOP apologizing for your dog…TRAIN your dog!
Yes, your dog can do it!!